Local SEOs represent the number one re-seller of Customer Lobby for two main reasons: 1. Reviews drive actual sales, and 2. Reviews confer a meaningful Google search ranking boost. In fact, David Mihm regards reviews signals, including quantity, velocity, and diversity, as one of eight thematic clusters of data from which Google determines ranking.
It's no wonder, then, that a new Brightlocal survey of 20 leading local search experts revealed a strong predilection for reviews. So much so, that 55% of the experts regarded a review strategy as "critical to local optimization." Somewhat surprisingly, these local experts consider reviews more important for local SEO than links. It truly is a new day.
Importance placed on 3 primary SEO tactics: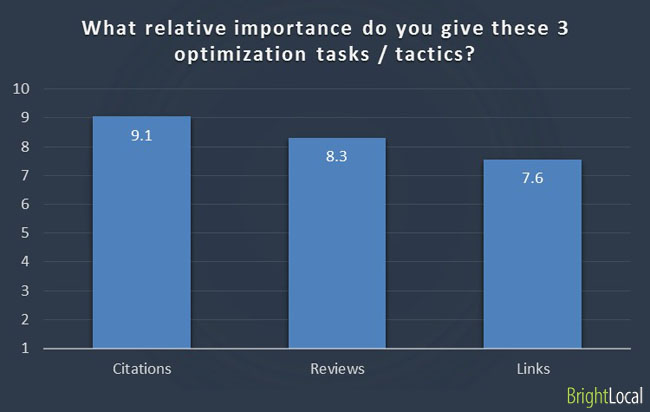 You can find many more graphs and analysis on the study at the Brightlocal Blog. But, there's one other chart which I think perfectly brings home the increasing role of reviews solicitation and management for local search optimization: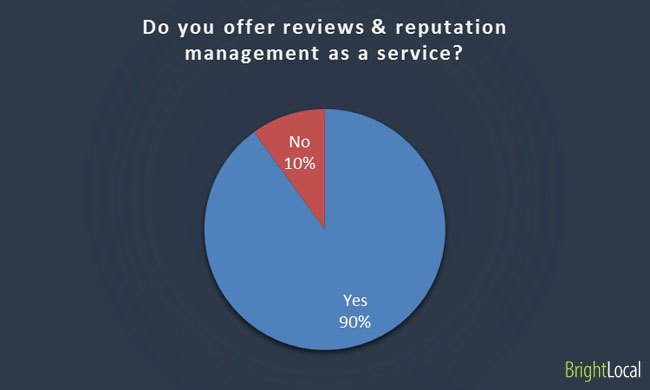 Given the release of Google's new review monitoring platform, it is obvious that Google looks across a variety of websites attributed to a local business. One useful hint for business owners. Look at the "reviews around the web" section of your Google+ page. Those are just some of the reviews pages Google is looking at determine where you rank in local-centric search results vis-a-vis your nearest competitors.
Reviews Around the Web